Fine sandy beaches, turquoise waters and palm trees as far as the eye can see
Thailand for 20 € per day
Thailand - one of the most popular countries in Southeast Asia and not without reason. Whether picturesque bays, mountains full of jungle, or big city chaos in Bangkok - Thailand is something very special. 
And also in culinary terms, the country has something to offer for every taste! On my trip through Thailand, I feasted for a month through the entire variety of vegan and vegetarian dishes.
On my blog you can find out which vegan dishes you should not miss in Thailand. You will also find a vegan food guide of the dream island Koh Phangan, so you can find the best restaurants and cafes right away. If you want to bring a piece of Thailand home, you can try my recipe for vegan Pad Thai. 
Be sure to bring lots of appetite, because there is a lot to discover!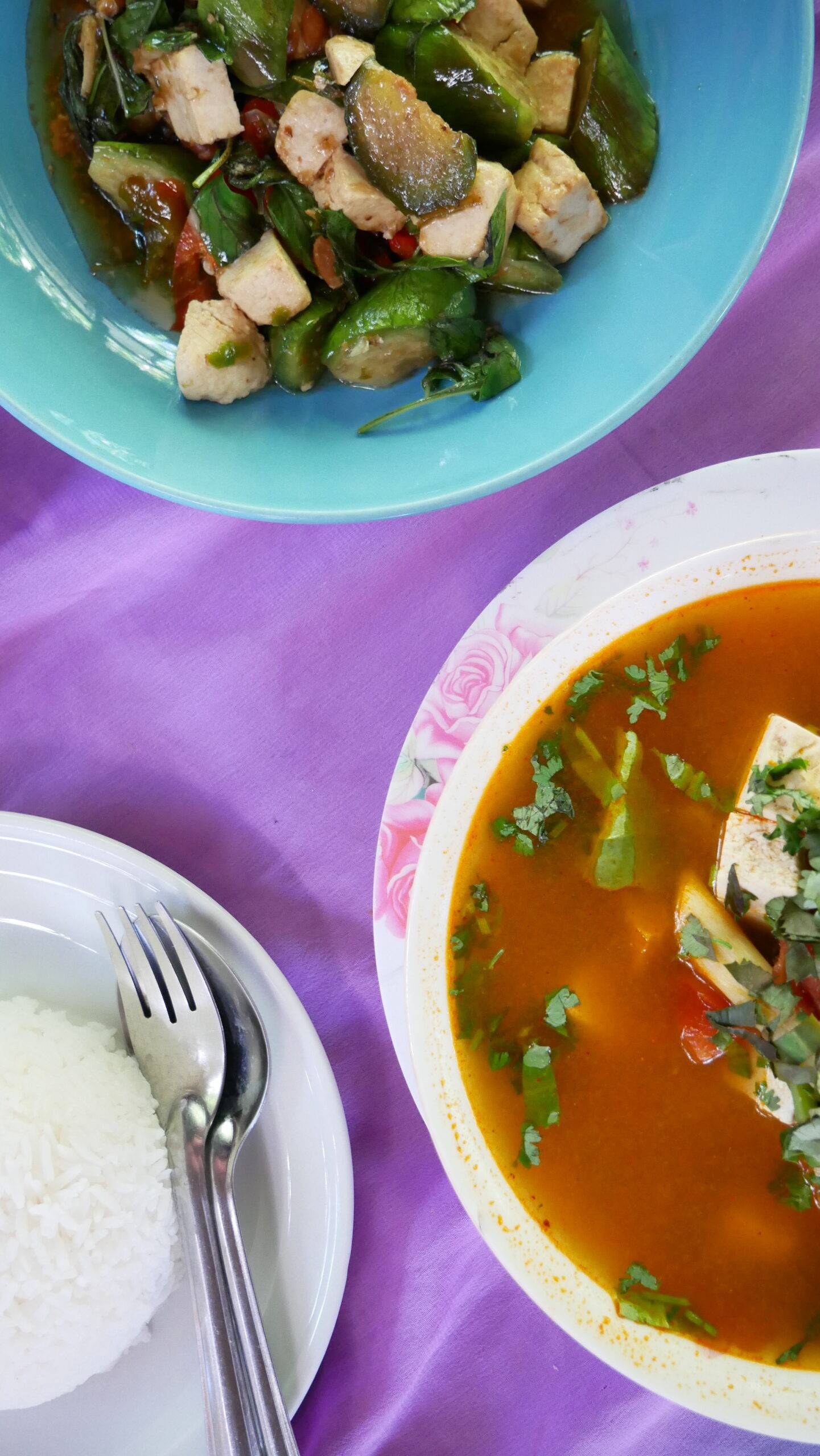 Thailand is known for fresh curries, lots of vegetables, tofu and of course Mango Sticky Rice. However, there are many more dishes that you have probably never heard of. In the guide linked above, I have collected the most delicious vegan dishes and also a few tips for you on how to survive vegan in Thailand.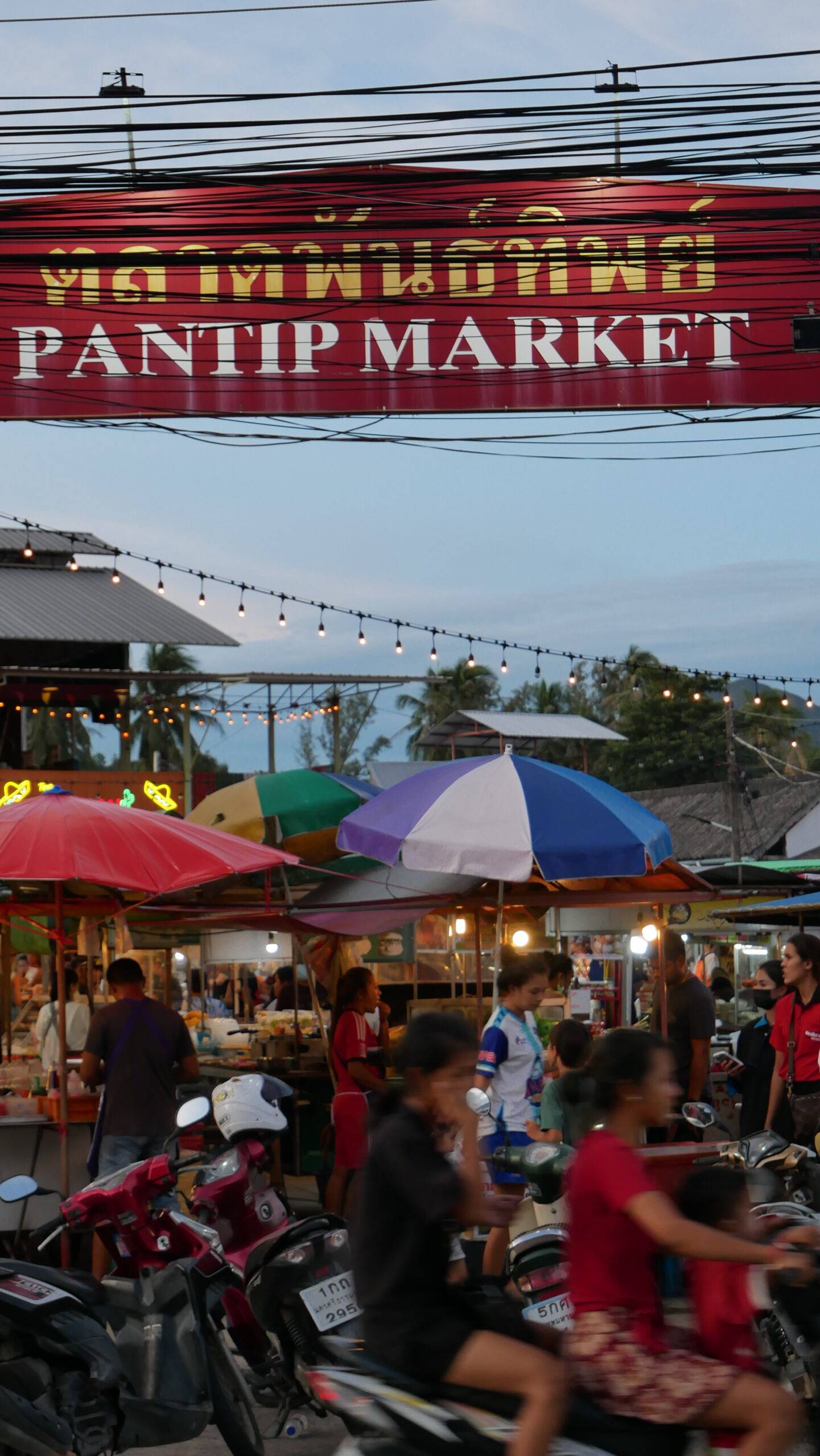 The best restaurants & cafes
The hippie island of Koh Phangan has more to offer than just the full moon party. Besides gorgeous sandy beaches and crystal clear water, you'll find authentic vegan restaurants for every budget. 
During our stay on the island, we fell so in love with the food that it was hard to leave. 
In the Vegan Food Guide I reveal our insider tips for restaurants, street food and cute cafés.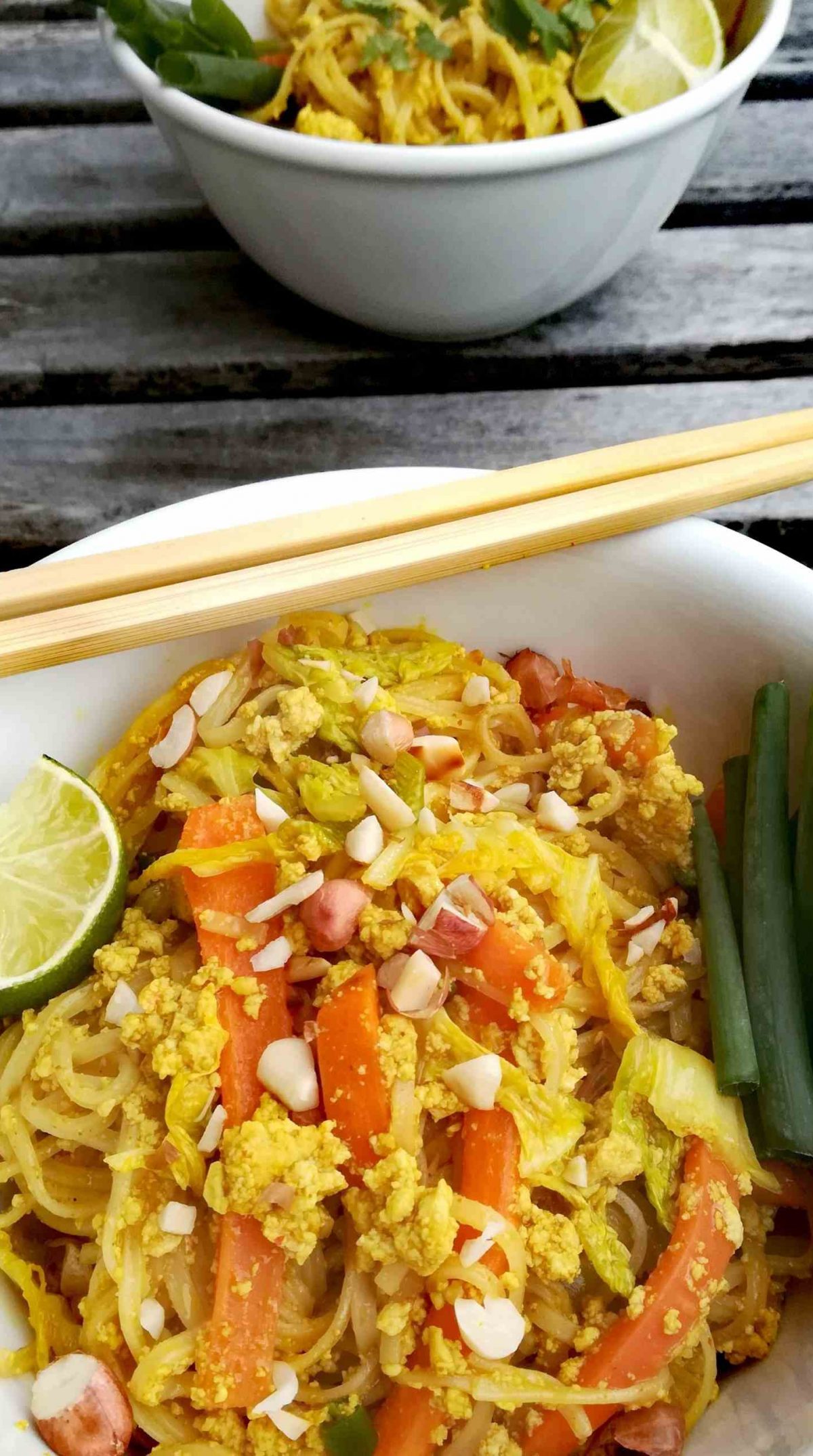 Vegan recipes from Thailand
Thailand's national dish is not only super delicious, but can also be easily recreated in vegan. Get that tropical vacation feeling at home and enjoy it!
Did you know that Thailand is a paradise for Kitesurfing?
On the blog "Faszination Südostasien" I wrote a guide about the best places for Kitesurfing in Thailand.
Möchtest du wissen, was die beste Jahreszeit zum Kitesurfen ist und welche Orte sich in Thailand noch dafür eignen, schau gerne vorbei!